The Serpent: Producer explains why you should see the hit series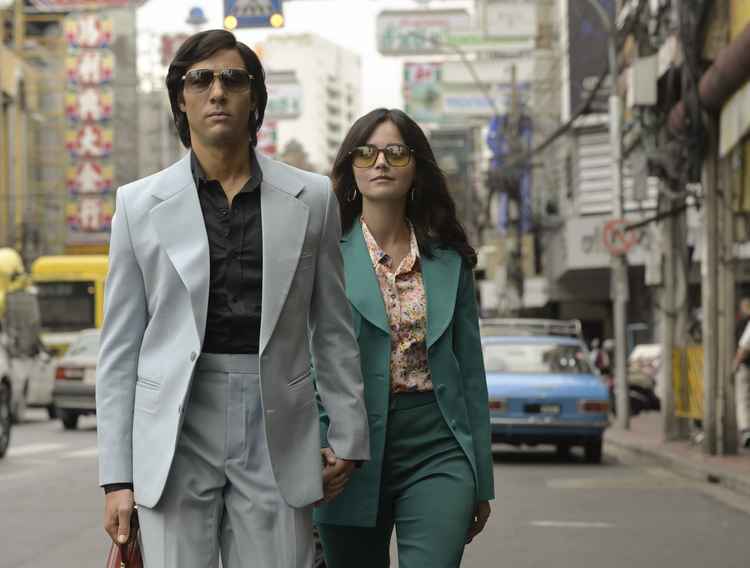 Pic 1 The Serpent Picture: BBC/Mammoth Screen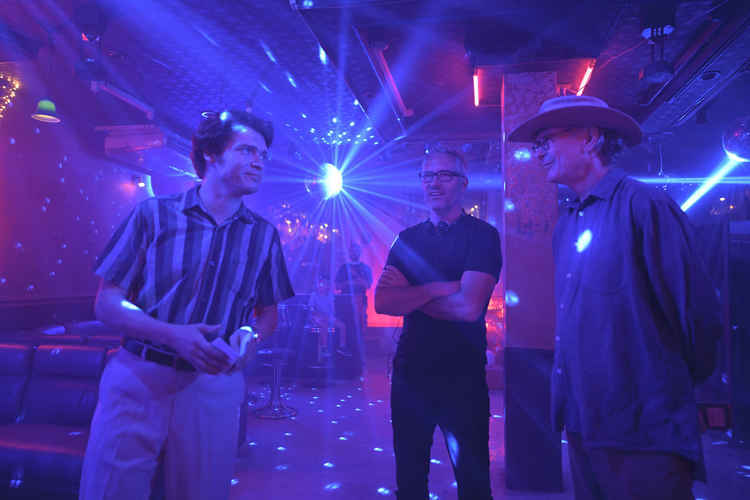 Pic 2 Herman Knippenberg (BILLY HOWLE), Director Hans Herbots, Stephen Smallwood Behind the scenes
Crime drama series, The Serpent, has proved a great success since it came to our screens in January. But the man who produced the hit TV series advises you not to watch it on your own…
It was developed by Mammoth Screen for BBC One and Netflix and tells the story of how conman and murderer Charles Sobhraj, played by Tahar Rahim, was eventually caught with his girlfriend Marie-Andree Leclerc, played by Jenna Coleman.
Nub News reporter, Lottie Welch, caught up with the producer Stephen Smallwood, at his West Country home, to ask him about the storyline and how he got involved.
"It's a story about a very malign force, acting upon and curbing the freedom of individuals - a bit like Covid."
"The series is about a notorious killer who was killing in the 1970s in Asia. When I say he is a notorious killer, he is accused of many murders but has only actually been convicted of two murders and is still in prison in Nepal for those.
"What makes him of interest to a western audience is he preyed on backpackers on the hippie trail. It was the children of westerners, you could say, because it was westerns on that journey at that time and, in a strange way, it appeals to a contemporary audience because it's a story about a very malign force, acting upon and curbing the freedom of individuals - a bit like Covid.
"In the story, a diplomat at the Dutch Embassy in Bangkok, called Herman Knippenberg, caught on to this fact of these backpackers who were disappearing, and because they were backpackers and there were no communication links other than an airmail letter, people who cared for them had no knowledge of where they were, they disappeared, they just didn't come back. They were missing people with no one really looking out for them.
"He pursued the case and pursued the man over a period of many years and eventually enlisted a Thai policeman, because the Thai authorities initially were very disinterested because they were facing a revolution, an incursion by the Communist regime in Vietnam, that's all they cared about at that time.
"Through a combination of efforts, he and his wife - who was a considerable influence in this - tracked this guy down and got him incarcerated in Nepal where he remains to this day."
Did you know about this story before joining the production?
"No, I didn't.
"It's quite a well-known story in France, this character was on the front page of Paris Match [magazine] with his girlfriend, who is French Canadian.
"He is quite notorious in France and very well-known in the far east, but not in Britain interestingly so I didn't know about him.
"The owner of the company that made this show knew all about him and was brought up in Thailand, so he got very excited."
How did you get involved with this series?
"The writer and director are friends of mine and we did Ripper Street together - I produced the first two series of Ripper Street, the writer created it and Tom Shankman (the director) and I worked on that and they asked me to be part of the team to make this."
How has the coronavirus pandemic affected filming?
"It was very tricky. We had to run out of Thailand in early March before we got trapped there, and we were left with literally two weeks of filming, in fact we were left with less than that but it turned out that we re-wrote it and turned it into two weeks' work.
"The most difficult thing we had missing was quite a few scenes set in Paris. Paris is a very expensive place to shoot and we weren't going to shoot in Paris, we were going to shoot in Budapest as Paris, but we couldn't get there either. We had to look at a way of shooting Paris in England, which is very difficult because we needed Paris exteriors, not just interiors.
"I got a very good location manager on the job and he came up with various good ideas and in the end, we settled on a house called Wrest Park, which is near Bedford, and then we had a whole lot of other scenes which were set in Karachi, Bombay, Delhi and Bangkok and we shot all of those in Tring [Hertfordshire].
"There are scenes in the series where, for instance, there is an alleyway aet in Karachi, which we shot in Bangkok and we added some material to that and we rebuilt the alley in a classroom in Tring.
"There are scenes in the show in episode six where you cut between Tring and Bangkok in the same scene - you would never know.
"In the alleyway if you look one way, you're looking at Bangkok, and when the camera turns and looks the other way, you're looking at Tring."
The series is available on iPlayer, when will it be shown on Netflix?
"It should be on Netflix in the spring.
"On iPlayer, it has done amazing business - a huge take up, they have really loved it.
"I get messages from people I haven't spoken to since I was at school who have noticed it - it's extraordinary.
"I had a message from someone I last saw in 1986 saying how much she enjoyed it."
Did you think the series would take off as much as it has?
"No, I didn't. It was so troubled by many things that you sort of lose sight. You're like a drowning swimmer making for the shore and hoping all will be well. So, it's success has surprised me I have to say.
"The scripts were very good, well directed and we had fantastic performances from our lead actors, so all these ingredients tend to make for a good production. You can make a bad production out of good scripts but you can't make a good production out of bad scripts and the scripts were very good."
Is there any scope or movement to do more of The Serpent?
"There is conversation on the subject. It's a difficult one because Charles Sobhraj carried on with his adventures and escapades which are very interesting and entertaining, so it is being investigated.
"The thing that distinguishes this series is there's a sort of everyman represented by Herman Knippenberg, albeit a diplomat, whose fanaticism for seeking the truth and getting this man to justice is the drive of the plot and the audience roots for him. He's a very appealing character played by Billy Howle and that's what makes it work so well.
"Unless you can replace that with something similarly appealing, it's difficult to imagine a second series. On the other hand, there's plenty of material on the subject."
"Jenna Coleman is not a native French Canadian and she put a huge amount of work into her accent, Billy Howle is not a native Dutchman and he put a lot of effort into speaking Dutch, which I think he did very well.
"Ellie Bamber, who played Angela, Herman's wife, is not German and she put a lot of effort into a German accent. Tahar Rahim, who plays the lead, is French and he was brought up in France, so his accent was natural.
"There was a great deal of effort that went into it from the actors and it was very difficult for them - it's a nightmare doing that.
"There were actors in the show that were from the countries they represented and to be frank, we would have liked more actors from the countries they represented but the necessities of commercial television, or at least popular television, is that we are obliged, not reluctantly, to put before the audience people that they recognise and enjoy watching and that's to some extent what we did."
'I would say, watch it because it is absolutely gripping. People do find it very suspenseful and scary, so you should watch it with someone else, not on your own.'
What's next for you?
"I am preparing a six-part series called Rogue Heroes which is an account of the creation of the SAS in 1941 in north Africa in the Desert War.
"It's based on Ben Macintyre's book of the same title - SAS: Rogue Heroes - and the scripts are by Steven Knight, who wrote Peaky Blinders, fantastic scripts and were shooting it in Morocco and Britain.
"We were supposed to be in Morocco now but we can't get in, so were starting shooting in Britain for four weeks and we'll go to morocco in April.
"It's all a bit Covid-friendly at the moment, but that will be on television probably around Easter next year."
All eight episodes of The Serpent are available to watch now on BBC iPlayer.