First Minister announces extra £682 million in budget for COVID response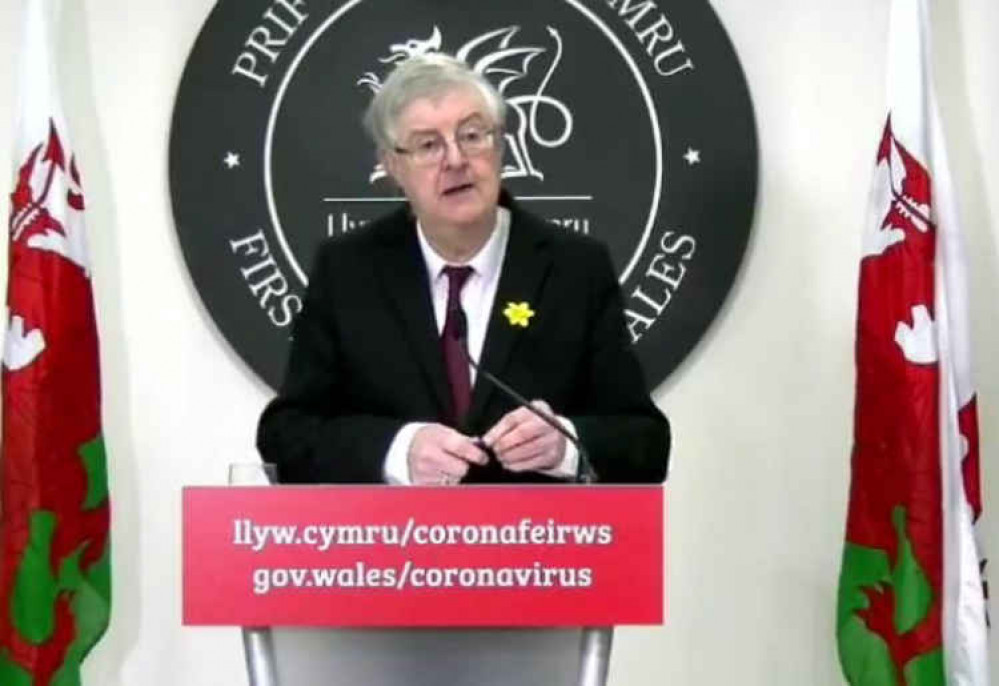 First Minister Mark Drakeford at today's press conference
First Minister Mark Drakeford has announced that an extra £682 million will be included in the Budget to support the response to the pandemic in the coming months.
Speaking at a press conference today Mr Drakeford said that "the worst of the second wave is hopefully behind us" as the seven-day rate has fallen to 64 cases per 100,000 people and in every part of Wales, the rate is below 100 cases per 100,000 people.
Tomorrow the final Budget will be heard in the Senedd.
"This includes more than £635m for the NHS and our local authority partners to help them, continue to help us over the next six months," said the First Minister.
Mr Drakeford said the significant funding boost will:
Support our world-leading vaccination programme so we can protect as many people as quickly as possible;
Boost our testing capacity;
Bolster our successful contact tracing programme;
Extend the Local Government Hardship Fund and support our social care services and schools;
Provide extra support for apprenticeships which are a crucial part of our economy
Maintain vital public transport provision
And extend the Discretionary Assistance Fund to ensure Wales' most vulnerable get the support that they need.
Finance Minister Rebecca Evans is set to provide more details when the final Budget is laid out tomorrow.
Mr Drakeford also said that there was a "real sense of Spring in the air after what has felt like a long winter" and praised Wales' rugby team for its Triple Crown win.
"The public health situation is continuing to improve – thanks to all your hard work and sacrifices," he said.