Here's why you might see lifeboats in the bay this week
---
By Beth Thomas
Posted: Tuesday, 02nd March 2021 11:55 am
---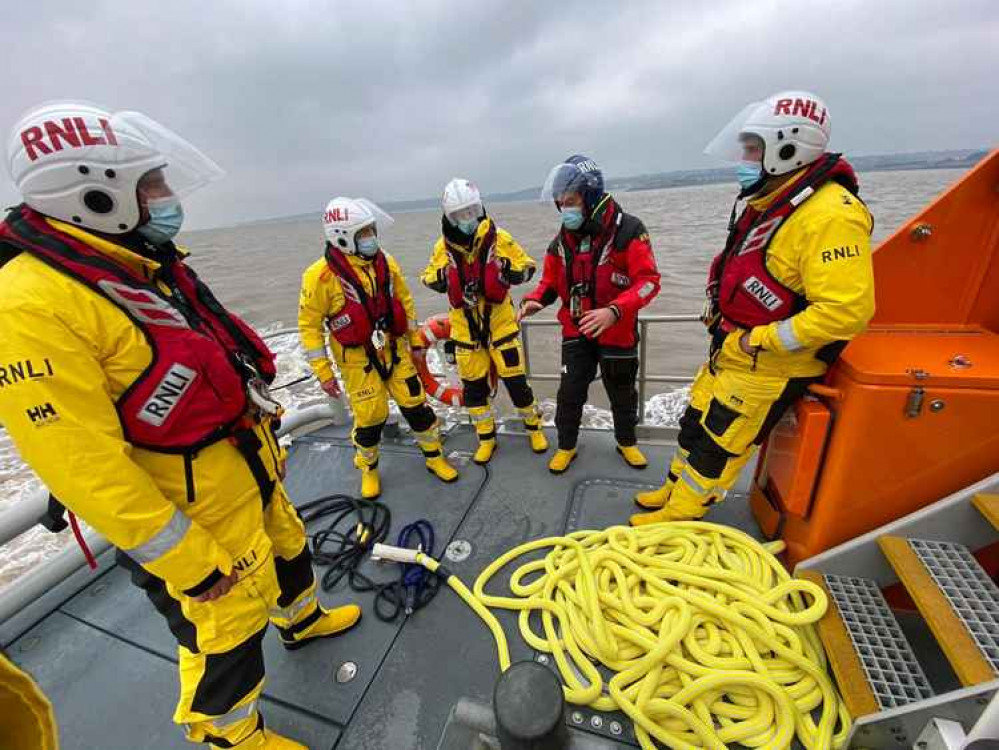 Image: Facebook / The Mumbles Lifeboat RNLI
Local News
You might spot two lifeboats out in the bay this week – here's why.
Mumbles RNLI announced that they have taken delivery of their new towing equipment.
As a result, teams from Mumbles and Barry are undertaking training with the equipment to take on the new safety practice.
"While towing a vessel is something we do as a last resort, if it's the safest way to save a life it's also one of the most dangerous operations our crew can commit to," a spokesperson from Mumbles RNLI wrote on Facebook.
"Our volunteer crews from Barry and The Mumbles are being trained to take on a new safety practice with enhanced towing equipment which minimises risk to crew and casualty. We can only do this thanks to your amazing generosity."
Mumbles RNLI added that they are actively looking for RNLI charity champions. If you think you can help fundraise, get in touch by emailing [email protected] or call 01792 361268.
Click here for more information about Mumbles RNLI.