Who were the Ace sisters?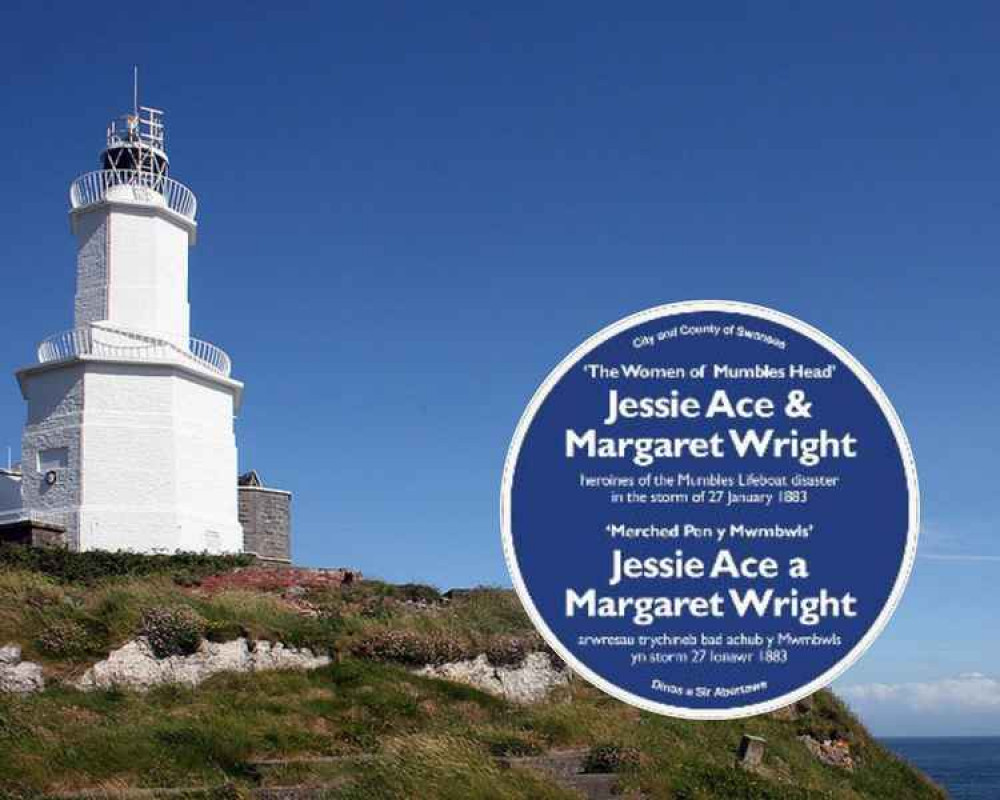 This International Women's Day, Mumbles Nub News is celebrating some historical women from the Mumbles area.
This week, we look into who the heroic Ace sisters from Mumbles were.
On Mumbles Pier, a blue plaque commemorates Jessie Ace and Margaret Wright, the 'heroines of the Mumbles Lifeboat disaster in the storm of 27 January 1883.'
But who exactly were these Mumbles heroines?
The two sisters were the daughters of Mumbles Lighthouse keeper, Abraham Ace.
On 27 January 1883, a German barque named Admiral Prinz Adalbert was caught in a storm off Mumbles Head and wrecked below the lighthouse.
When the Mumbles lifeboat, the Wolverhampton was sent out to rescue the crew got into trouble, Jessie and Margaret waded into the surf to rescue them.
Tying their shawls together, they created a rope to rescue two of the lifeboat crewmen who had fallen overboard.
Four of the Wolverhampton crew died that night, leaving four widows with 14 orphaned children.
Two other ships were wrecked in the same storm on the Gower Peninsula, claiming 44 lives.
The Royal National Lifeboat Institution awarded a silver medal and £50 to the coxswain who had helped the sisters in the rescue and a commendation on vellum to Gunner Edward Hutchings.
However, it did not officially recognise the sister's role during the rescue.
The sisters did, however, receive gold brooches from Augusta of Saxe-Weimar-Eisenach, the Empress of Germany, for their heroics and were featured on the front-page illustration of The Graphic, a British weekly newspaper.
Their bravery also inspired the Daily Telegraph theatre critic, Clement Scott, to write the poem 'The Women of Mumbles Head.' In recent years, poet Maura Dooley has written her own version of the poem with the same title.
In 2016, the blue plaque by Mumbles Pier was erected to commemorate them.