The mysterious village buried just off Mumbles Head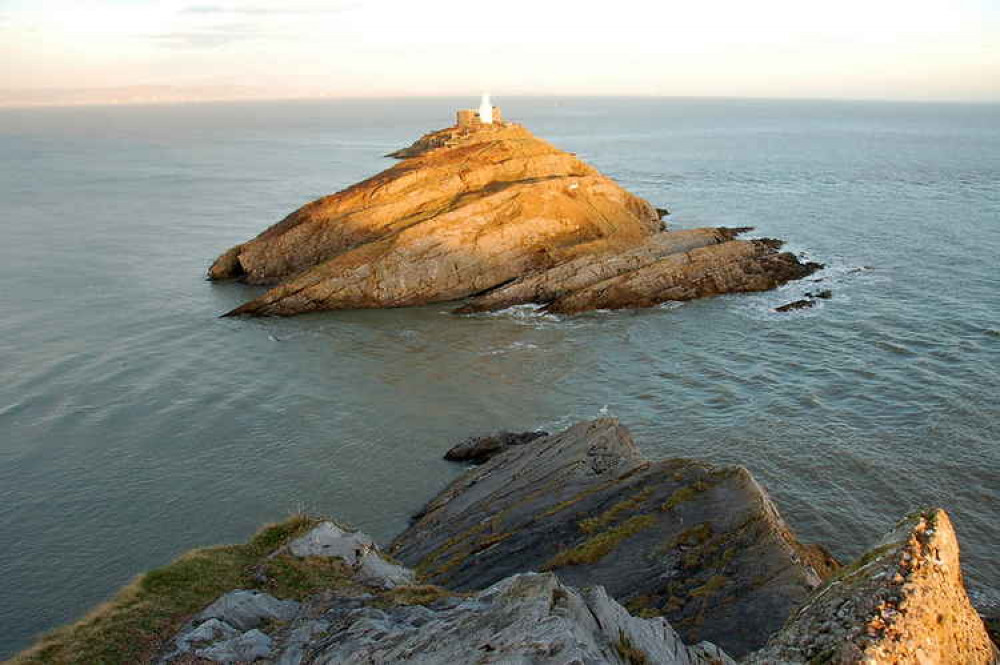 Does Mumbles have its very own version of Atlantis?
There is evidence to suggest that land, now submerged in Swansea Bay, existed beyond Mumbles Head as recently as 400 years ago.
The Bristol Channel used to be a wooded area – you can still sometimes see semi-fossilised tree stumps along Swansea Bay when the tide is very low.
Medieval accounts suggest that the shoreline from Mumbles to Ogmore used to lie three to five miles out to sea. The land in between – Green Grounds – was crossed by a bridle path between Penrice Castle and Margam Abbey, taking riders past Mumbles headland.
It is thought that Grove Island, or Green Grounds, might have been swept away by a huge flood one January morning in 1607.
Historical accounts say that Green Grounds was submerged when a 'tidal wave' engulfed many places along the Bristol Channel, from Swansea to Bristol.
It is argued that the wave was Britain's first recorded tsunami, however, others theorise that it was a powerful storm surge – a combination of high tides and winds.
In the 1890s, a Sir John Morris began quarrying Mumbles Hill, but was presented with a bill for way of leave by the Angel sisters, who claimed to own the land from All Saints Church to the headland.
After the sisters produced an old map showing the extent of their land, they won their legal battle. The map showed evidence of a farmhouse on Green Grounds, as well as a meadow crossed by a stile.
Though submerged underwater, the story of Green Grounds has lived on in the phrase 'You can hear them out on the Green Grounds.'
According to reports by Literature Wales, fishermen report seeing underwater buildings and often trawl the remains of wild elk, ox, boar, and stags.
The Swigg buoy, close to the entrance of the harbour at Swansea docks, also bears the name, referring to South West Inner Green Grounds.