Up Close With: Heidi Gallacher, the author bringing 1800s Mumbles to life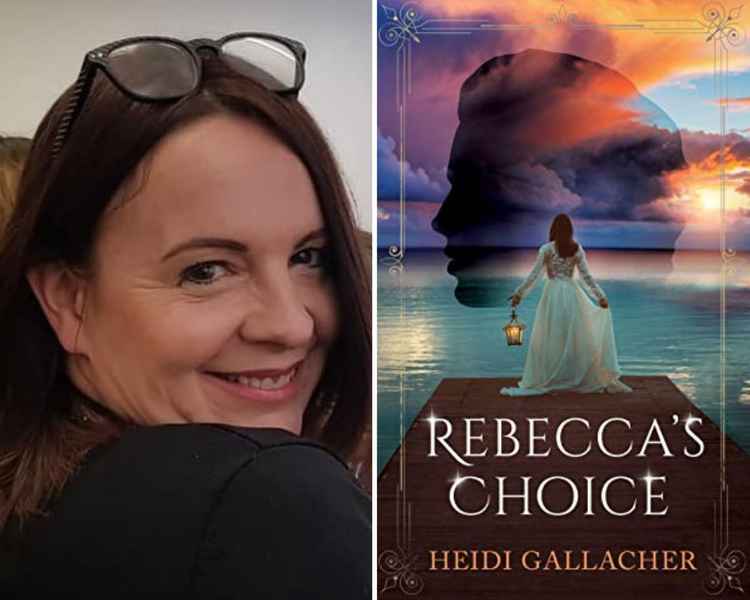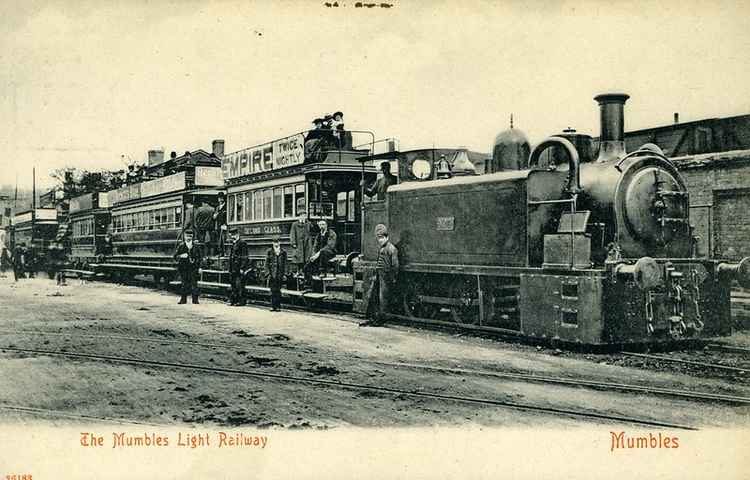 The Mumbles Light Railway Image: Flickr / Sludge G
Mumbles Nub News gets 'Up Close' with author, Heidi Gallacher, who tells us how she's bringing 1800s Mumbles to life in her debut novel, Rebecca's Choice.
Mumbles and its historic railway have been featured in a former resident's first novel, Rebecca's Choice.
Heidi Gallacher, who lived in Mumbles between the ages of 11 and 18, has captured what 1800s Mumbles was like in the historical Victorian romance.
"I grew up in Mumbles and the railway is just like a constant – you're always hearing about it, reading about it," Ms Gallacher said.
"I used to go with my mother to the museum down at the Marina where they had a real life-size Mumbles train. I love railways and they've always fascinated me."
Rebecca's Choice, set in 1887, tells the story of widowed Rebecca, who is left penniless after her late husband's railroad investments fail.
Gwilym Llewellyn, her husband's trusted friend and advisor meets Rebecca to offer her a solution, but when she finds her passion led in another direction, she is left with a choice.
One man will save her from destitution, while another offers her love and excitement. Mumbles, and other locations in South Wales, serve as a backdrop to the romance.
Ms Gallacher lived around the corner from Norton House before she moved away to college when she was 18. After studying for a business degree, she worked as a systems analyst before moving to Paris, where she became an English teacher.
After having her first child, she and her husband decided to move to Zurich and have been living there for over 20 years. Mumbles, however, has always been close to her heart.
"I used to walk around where the old railway ran. When I was a teenager, I always used to walk up and down that route and think about the railway," she said.
"I've got really lovely memories of Mumbles and my house here is full of pictures of it."
Ms Gallacher says she often comes back to visit her mother who still lives in Mumbles. The pandemic, however, has put a stop to this.
"Because of Covid, I haven't been able to come home, so it's a difficult time at the moment. I really miss Mumbles," she said.
The novel touches on a similarly disruptive time in history, Ms Gallacher explained.
"It was a time when there was a lot of cholera around, and it features in the book a little bit – how people coped with having this terrible illness, a terrible epidemic that's a bit similar to now, I would have thought. In a way, the time back then was similar to now. There is hope with these things that they can be eradicated."
The inspiration for Rebecca's Choice came to Ms Gallacher while she was completing a Master's in Creative Writing. A module on research led her to investigate the history behind her grandfather's home in Cardiff during the Victorian era.
"It just stimulated my imagination, and I thought I would use the house as the setting and build in Mumbles, Swansea, all the areas I know in South Wales," Ms Gallacher said.
"I miss the sea more than anything, and I think that's why my first novel just had to be set in Wales.
"I wanted to write about Wales and one really lovely thing is that I've had two readers who say Wales is going to be their first holiday, because they loved reading the descriptions of the places in Cardiff and Swansea."
Ms Gallacher says she and her husband hope to move back to the area in the future.
She has finished the manuscript of her second book, a thriller set in England and Switzerland, as well as starting a third book, another historical fiction novel. A follow up to Rebecca's Choice is planned for the future.
Rebecca's Choice is available to purchase on Amazon, and an audiobook will be coming out soon.