The Mumbles café bringing people together through virtual cooking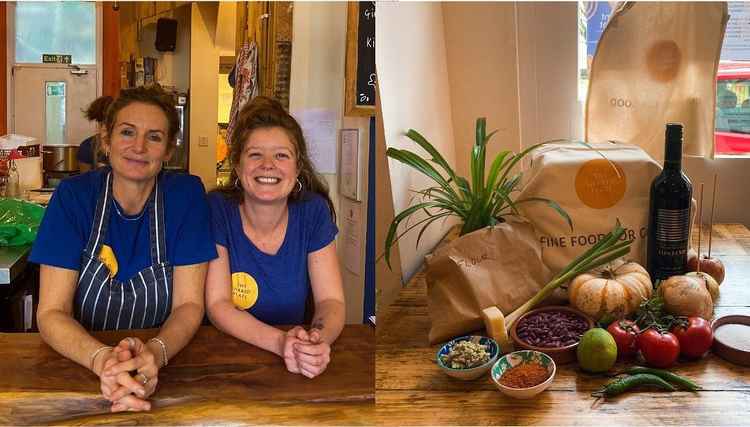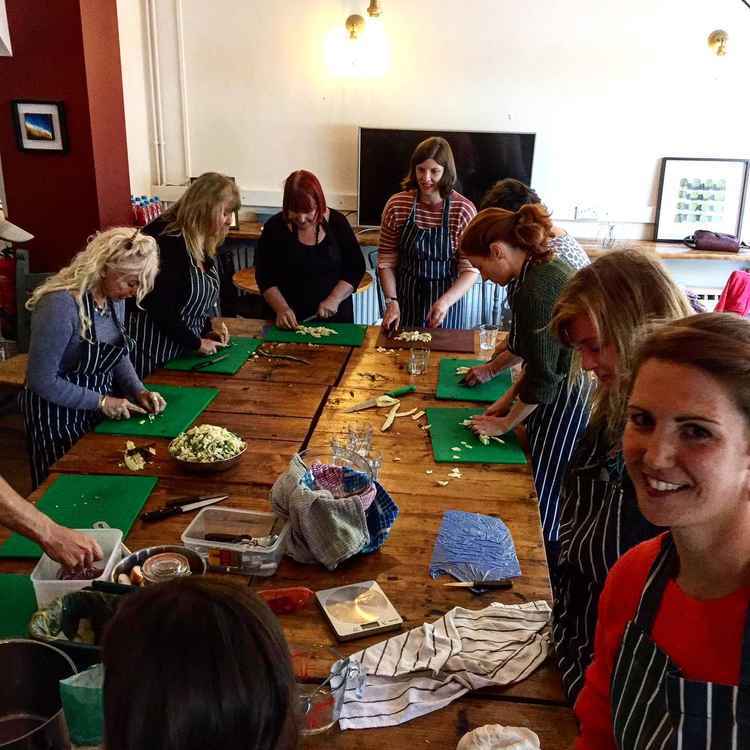 A pre-pandemic Chop 'n' Chat session. Image: The Shared Plate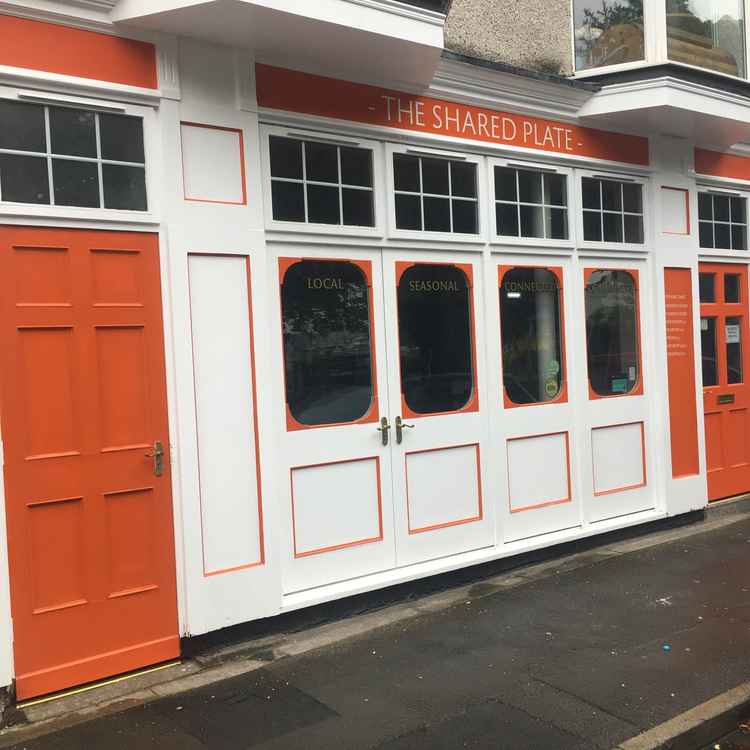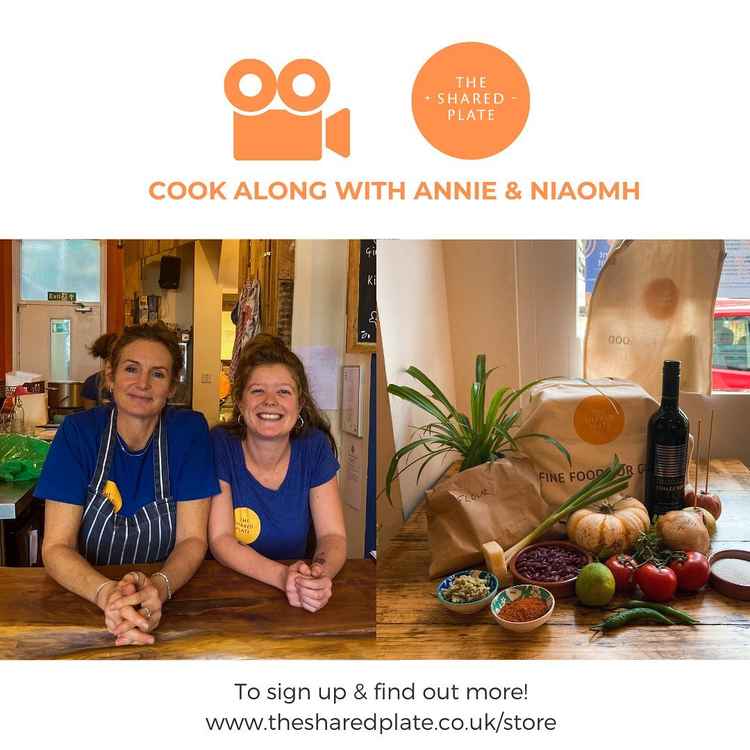 A Mumbles café is helping people to connect through food via virtual cooking sessions.
The Shared Plate, on Mumbles Road, hosts online 'Chop 'n' Chat' sessions on the last Wednesday of every month, free of charge, where members of the community are invited to virtually come together to prepare and eat a meal.
"It's an opportunity for people to come together and cook a meal, have a laugh, and then share that meal and hopefully clean up at the end!" Niaomh Convery, co-founder of The Shared Plate, told Nub News.
"In terms of society as a whole, for the most part, we're very disconnected from each other. Often you won't know your neighbours – there isn't that solidity of community of times past.
"We hope it's an opportunity to tighten community connection, meet people you wouldn't usually, and eat something you wouldn't normally cook yourself.
"Since the pandemic, I think people are really recognising that need for community solidarity and hopefully 'Chop 'n' Chat' is one of the vessels to create that."
Those who wish to take part in the 'Chop 'n' Chat' sessions are able to sign up via The Shared Plate website for free. The next session will be held on January 27.
The Shared Plate runs programmes that intend to connect people to themselves, their community and the food they eat.
The programmes run by the café range from engaging with women refugees and asylum seekers, to young people, and local communities. Ms Convery says she uses food as a tool to bring people together
The café always makes vegetarian, and often vegan, meals to ensure inclusivity, and is also involved with the Swansea Food Poverty Network.
"Whatever you think your relationship to food is, everyone eats. It's such a fantastic starting point for conversation and engagement on every level, not just the food system."
Before setting up the Shared Plate, Ms Convery worked as a chef in London for 17 years.
"I was always looking for something with more meaning. Cooking food in that one-dimensional, quite affluent environment felt to me that it just wasn't enough," she said.
"I wanted to become more connected to the food that I cooked with and the produce, and to use my skills as more of a force for good."
She moved to Devon to work in food facilitation, where she met friend Megan Nash. Together, they set up The Shared Plate, both wanting to connect people to and through the food they eat.
"We wanted to use the knowledge that we had and the power we think that facilitation can do to reach more people."
The Shared Plate café in Mumbles is now run by Ms Convery with her business partner, Annie Duckworth, as the café manager.
The café was due to open on March 6 last year, but with the arrival of the pandemic, they had to adapt and instead turned their attention to the needs of the local community.
"We started running an emergency kitchen, so from March to the end of August we did 11,000 meals for the homeless community, Feed the NHS and the local Mumbles community," Ms Convery said.
"Because community is at the heart of everything we do, it felt like the natural decision to meet that need in that way."
The café is now back serving a Winter Warmer menu this Friday and Saturday, which is available to order via their website, on Just Eat, or by calling 01792 360 500 from 5pm.
We've just launched in Mumbles! Learn more about us on our socials: