Citroën ë-SpaceTourer Review
By Ginny Buckley - Motoring Correspondent
---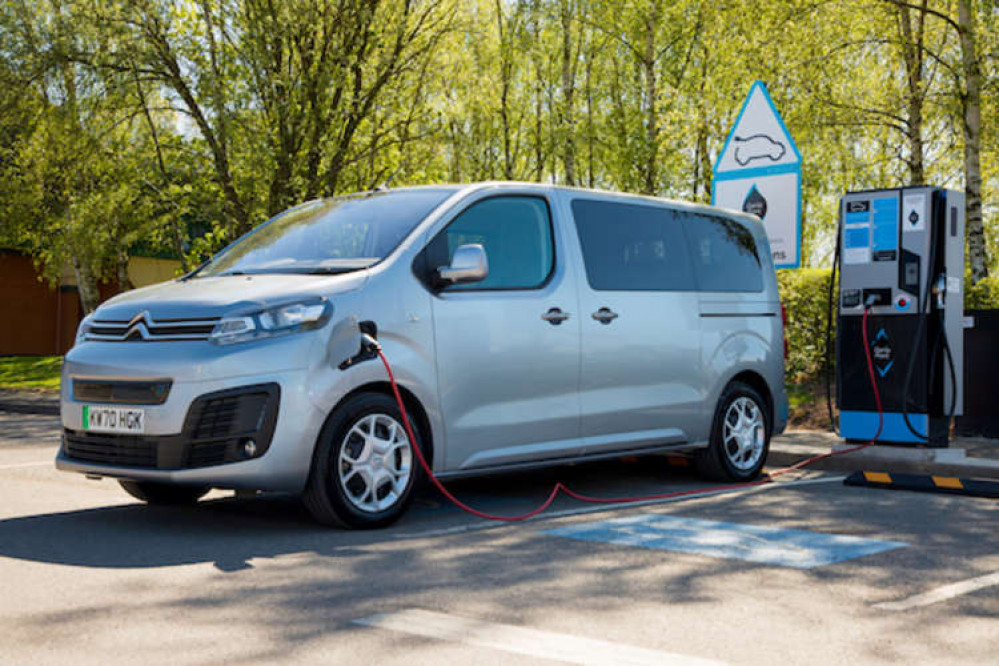 If you need to move eight, or even nine people around using power from a plug, the ë-SpaceTourer is pretty much your only choice. Just as well it's good, then
One of the most frequent questions we get from readers is about electric seven seaters. Here is a car which goes one – or even two - better. The Citroën ë-SpaceTourer can seat up to nine people.
There's no escaping how Citroen has managed this feat of packaging: the ë-SpaceTourer is based on a van. In this case that's not necessarily a bad thing, as we've been impressed by the commercial version previously.
There are some compromises of course. Other than the boxy looks, there's no escaping the Citroen's van origins when you are sat in the ë-SpaceTourer. It's comfortable enough, but the hard plastics are meant to be hardwearing rather than luxurious.
There are various seating configurations available, including the option to have a three seat bench across the front row to make this a nine-seater – if you don't mind getting up close with the other occupants.
The three second row seats come as standard with Isofix fitting points, making it one of the few cars which can accommodate families which three younger children.
If you're not carrying anyone at all, the rear seating can be removed without the need for tools, increasing load space up to a maximum of 3,968-litres. That's about double what you'd find in a large estate car.
The driving experience is van-like too, but that's not all bad. The ë-SpaceTourer feels less bouncy when it has some extra weight on board, and as it is powered by electricity there's no feeling that the performance tails off when hauling a load.
The ë-SpaceTourer is powered by a 50kWh battery connected to a 134bhp electric motor. According to the official figures it can cover 143 miles on a charge, and our experience suggests the real world figure is nearer 115-120. That's not hugely efficient – the Citroën is a big vehicle after all - but it is plenty for a lot of business and private users, who will know what journeys they do on a daily basis.
It's these business drivers who are likely to be the biggest customers for the ë-SpaceTourer. For taxi drivers, airport shuttles and courtesy bus operators it could well make sense to go electric, as the diesel savings plus exemption from tolls and emission zone charges will soon add up. The better driving experience will just be an added bonus.
You can read more motoring advice from Ginny Buckley on the website: electrifying.com